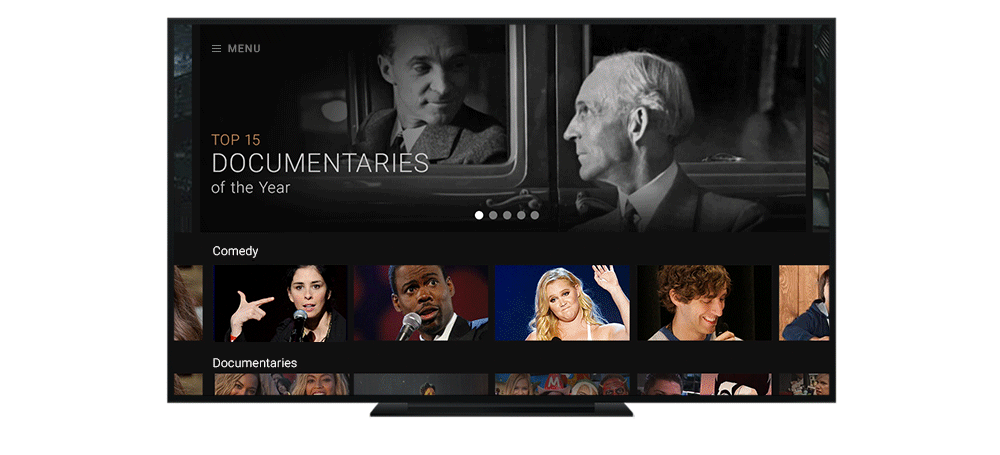 Ideating + Wireframing
Since our #1 goal was to adhere to a familiar but sophisticated user experience that would satisfy the vast majority of our clients, I took inspiration from app layouts already out in the wild. For videos a client may want to feature, a live broadcast for example, we wanted to include a significant, but optional, space on the home screen.
Another key goal was for the layout to be flexible enough to satisfy any type of content hierarchy, including the common Genre > Series > Season > Episode hierarchy, while also planning for minimal dev work in terms of the number of screens needed to be built out. As you can see below, we narrowed the MVP to 3 screens with the "Series/Season" screen to be cloned as many times as necessary to support the content hierarchy.
Apps in the wild
Once the MVP was produced and launched, we tested it with a few clients until we felt good to release to the masses. Overall, the response was positive and clients were pleased with navigation, content flexibility and the simple, sophisticated design.
Below are a few early adopters of this template.